Education
---
---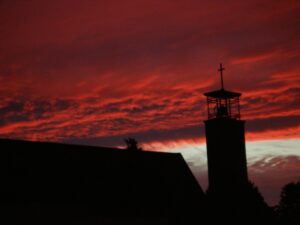 ---
We grow in faith.
---
---
---
---
As a multi-generational church, we have active education programs for all ages. Central's education programs exist to guide all children to an eternity devoted to the love of Christ. We have a wonderful family of volunteers that love to teach, serve, and encourage the spiritual growth of others. Know that there is a warm, friendly, and engaging place for you in our family. See the programs below that fit your family needs best.

Registration has begun for all 2023-2024 Youth Programs. Please sign up your kids through Church Center by clicking the button below!
---
---
Infants and Toddlers
We love our babies! We provide a safe, warm, and loving space for our littlest ones during our Sunday Worship Service so that parents can participate in worship. We use a safe nursery pick-up system to ensure that all our infants are protected.
---
---
---
Preschool, Kindergarten, and Elementary School
Our programs are based on Scripture, shared in community with other believers. We have a dedicated team of volunteers, who have all undergone background checks, who invest and love the children involved in both our Sunday morning and Wednesday night programs.
During our Sunday Worship Service, we offer a program called Children in Worship for preschool and kindergarten kids, which includes a Bible story, singing, and an activity or a craft to take home.
Sunday School begins at 10:45 a.m. during the school year. We grow deeper in our faith every week by diving into God's Word and applying it to our lives. We also offer a Wednesday evening program from 5:15-7:00 p.m. called LOGOS for children in grades TK-6 during the school year. Our volunteers lead children in a family-style meal, choir, and a Bible lesson. The goal is to engage kids in musical expression while discovering a new perspective on Bible stories. The children's choir performs two musicals each year, a highlight for our whole community.
---
---
---
---
---
---
Adult Programs
Sunday School. We offer adult Sunday School programs during the school year. Topics include a Men's sermon discussion group, a Women's study group, and other topic-specific discussion groups.
Women's Morning Coffee Circle. We meet on the first Thursday of every month at 9 a.m. We study one book per year.
Weekday Bible studies and new member classes. We provide additional education opportunities based on need and demand. We offer a mentoring program for those who want to pursue a Profession of Faith, as well as small group Bible studies throughout the week.
Junior High and High School
In addition to Sunday School, we also offer Wednesday evening programs during the school year for Jr. High and High School students. Our volunteers lead students in small and large group activities, service projects, and special speakers. The goal is to build relationships, grow spiritually, and prepare for the future. Our programs include:
FOCUS (Fellowship of Christians United Spiritually) 7th-8th Grade 7:00-8:00 p.m.
CHAOS (Christ's Humble and Obedient Servants) 9th-12th Grade 7:30-8:45 p.m.